The Online Safety Committee
"New technologies have become integral to the lives of children and young people in today's society, both within schools and in their lives outside school. The internet and other digital and information technologies are powerful tools, which open up new opportunities for everyone. However, with new opportunities come risks to be aware of..."
At Witton Church Walk, we take Internet Safety very seriously and strive to ensure that our children are provided with opportunities to engage with new technologies in a safe and secure environment where their safety is paramount. We encourage our children to take ownership of their own learning and teach them how they can help to keep themselves and others safe online by reducing the potential risks that come with internet technology.
Our school has a devoted E-Safety Committee:
E-Safety Lead (Miss Simpson)
Online Safety Governor (Mr Williams)
Two E-Safety Ambassadors (Key Stage Two children)
One Pupil Computing Lead (Key Stage Two child)
We are dedicated to educating the children in our school about both the benefits that the internet can provide and the associated risks to be aware. We strive for all children in our school to be 'E-Smart' when it comes to Online Safety.
Our responsibilities as an E-Safety Committee are:
The production, review and monitoring of our school's Online Safety Policy and documents.

Mapping and reviewing our online safety and digital literacy curricular provision. We aim to ensure our pupils are provided with opportunities which are exciting, invigorating and offer breadth for all.

Monitoring network, internet and incident logs.

Consulting stakeholders: questioning parents, carers and the pupils about their online safety provision.

Self-reviewing our strengths and weakness' in our E-Safety education, policies, procedures.
Witton Church Walk recognises our responsibility to give our children the best tools to make informed decisions whilst using the internet.
Our E-Safety curriculum is formed through:
A range of assemblies, ran by our E-Safety Committee.

Visits from our local police officers.

Online Safety work weaved into our Creative Curriculum and any research work undertaken.

Online Safety work included throughout our PSHCE Curriculum, especially online bullying and peer on peer bullying.

A planned E-Safety Curriculum for Key Stage One (Digidog lessons) and Key Stage Two (Internet Legends)
An annual Safer Internet Day. This year, Safer Internet Day is focussed on challenging children to foster supportive relationships and respectful communities, whilst equpping them with the skills they need to keep themselves and others safe in these spaces. Please see the attached documents at the bottom of this page for more information.
An Acceptable Use Agreement tailored for Key Stage One and Key Stage Two pupils. This agreement is shared and discussed by class teachers and pupils at the beginning of each academic year. Each pupil is aware of the expectations when using technology and signs a copy of the agreement.
Here, at Witton Church Walk, we are committed to supporting parents and carers with E-Safety updates and the necessary resources and knowledge to help keep your child/children safe online, particularly during any times where children are likely to be accessing the internet much more during remote and online learning.
Information for you…
It is important for you to have an awareness, as much as possible, as to what your child is accessing online. The internet is a great tool to aid your children's learning; however, it does come with risks that can be minimised with careful reminders, open conversations, using devices in shared areas, paired with their E-Safety knowledge.
Internet Matters - Guides to support parents in keeping their children safe online.
Please click on the appropriate link to view the relevant information for the age/s of your children.
Internet Matters - Parenting in the Digital World
ThinkUKnow - Gaming: what parents and carers need to know
Please find information referring to particular apps/games below:
Disney +
TikTok
YouTube
Zoom
Facebook
=
FIFA
Call of Duty
Omegle
House Party
Minecraft
Hidden Photo Apps
Smartphone Safety Tips
Fortnite
Information for your children…
Please share these child friendly E-Safety posters with your child/ children and continue to remind them of the importance of staying safe online.
Websites providing Online Safety tips and advice:
There are a host of friendly websites that provide tips and advice on how to stay safe online. It may be useful for children to visit these sites before they complete their first online activity and at regular intervals from then on to ensure they are constantly reminded of Online Safety. The websites include videos, games and quizzes to keep them keep up to date and aware of important ways to remain safe whilst using devices at home.
ThinkUKnow - A child friendly website that provides tips and advice on how to stay safe online.
NSPCC - Keeping Children Safe Online
UK Safer Internet Centre - Resources for 3 - 11 year olds
Be Internet Legends - Reality River... Check It's For Real.
Vodafone Digital Parenting Magazine - Current advice to keep your children safe online.
Research projects
We advise that you use the websites endorsed on class pages. When children are completing research based tasks we suggest that they google the given topic and follow with "for children." For Example, "Ancient Greek infomation for children."
Recreational Use of Technology
As always, whilst at home your children may be using digital devies for recreational uses.
Please find parent information guides for a variety of home devices below.
Apple E-Safety Guide - Family/Parental Controls
Nintendo Switch - Parent Guide
Wii Console - Parental Controls
Xbox - Setting up a family membership
Xbox 360 - Setting Parental Controls
Xbox One - Online Safety and Privacy Settings
Play Station - PS4 Family Management and Parental Controls
Advice on Parental Controls:
In school, we have a variety of filtering systems to ensure that any inappropiate content is blocked. Below is a link with advice on how to set up parental control on your electronic devices. The children are aware to click off anything inappropiate that 'pops up' on the screen. The protocol in school would be to tell an adult if something on the screen has distressed them. Please remind them during online based activities to continue to follow this procedure at home, letting an adult know if this has occured.
Advice on Mental Health & Technology:
Please find information about your child's mental health and online technology below.
Additional Home Learning Activities: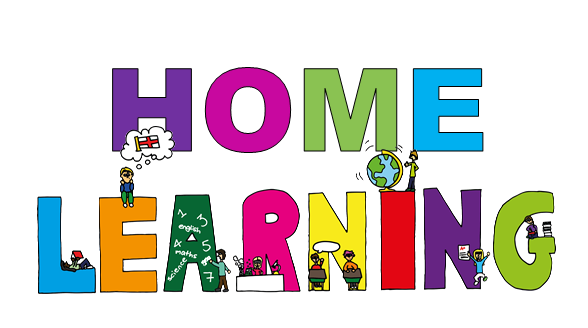 Please find home learning activities, for you to complete as you wish, to generate open conversations about eSafety at home.
ThinkUKnow
Age 4 - 5 years
Age 5 - 7 years
Age 8 - 10 years
Internet Legends
Internet Legends Interland - A game and quiz based website that reminds children of the essential information to keep themselves safe online.
Internet Legends Digital Wellbeing - Legendary Learner Wellbeing kit with family activities.
Internet Legends Family Link - Help your family to create healthy digital habits.
Files to Download