The eSafety Committee
"New technologies have become integral to the lives of children and young people in today's society, both within schools and in their lives outside school. The internet and other digital and information technologies are powerful tools, which open up new opportunities for everyone. However, with new opportunities come risks to be aware of..."
At Witton Church Walk C of E Primary School, we take Internet Safety very seriously and strive to ensure that our children are provided with opportunities to engage with new technologies in a safe and secure environment where their safety is paramount. We encourage our children to take ownership of their own learning and teach them how they can help to keep themselves safe online by reducing the potential risks that come with internet technology.
Our school has a devoted eSafety Committee. This group includes:
A group of children in Key Stage Two
An Online Safety Governor
A Pupil Computing Lead
Miss Simcock (eSafety Lead)
We are dedicated to educating the children in our school about both the benefits that the internet can provide and also the associated risks to be aware of so that all children in our school are 'E-Smart' when it comes to Internet Safety.
The eSafety Committee are responsible for:
The production / review / monitoring of the school Online Safety Policy / documents

Mapping and reviewing the online safety / digital literacy curricular provision – ensuring our eSafety curriculum and digital literacy opportunities are exciting, invigorating and offer breadth for all of our children

Monitoring network / internet / incident logs

Consulting stakeholders – questioning parents / carers and the pupils about the online safety provision

Self-reviewing our strengths and weakness' in our eSafety education, policies, procedures
Witton Church Walk recognises our responsibility to give our children the best tools to make informed decisions whilst using the internet. Our eSafety curriculum is formed through:
A planned programme of assemblies

Visits from our local police officers

A planned eSafety curriculum for KS1 (digidog lessons) and KS2 (Internet Legends)

Enrichment eSafety Day

Internet Safety work weaved throughout our creative curriculum/ research work

Work through our PSHCE curriculum especially online bullying

Our KS1 and KS2 Acceptable Use Agreement
Here, at Witton Church Walk, we are committed to supporting parents and carers with eSafety updates and the necessary resources and knowledge to help keep your child/children safe online, particularly during this time where children are likely to be accessing the internet much more during remote and online learning.
Information for you…
It is important for you to have an awareness, as much as possible, as to what your child is accessing online. The internet is a great tool to aid your children's learning; however, it does come with risks that can be minimised with careful reminders, open conversations, using devices in shared areas, paired with the eSafety learning we will be offering soon.
Internet Matters Parent Guides for various ages:
Please view the relevant information for the age/s of your children.
Click on the links below -
Would you like further detail? More information here -
Please find the link below -
Parenting in the Digital World
Please find information referring to particular apps / games below -
=
Information for your children…
Please share the child friendly eSafety poster attached with your children and continue to remind them of the importance of staying safe online.
There are a host of friendly websites that provide tips and advice on how to stay safe online. This may be useful for children to visit these sites before they complete their first online activity and at regular intervals from then on to ensure they are constantly reminded of eSafety. The websites include videos, games and quizzes to keep them keep up to date and aware of important ways to remain safe whilst using devices at home.
https://www.nspcc.org.uk/preventing-abuse/keeping-children-safe/
https://www.saferinternet.org.uk/advice-centre/young-people/resources-3-11s
https://beinternetlegends.withgoogle.com/en_uk/interland/landing/reality-river
In the coming weeks, we will be signposting the children to further eSafety learning as part of our home school learning package from Monday 27th April. It is our priority to continue to raise the awareness for staying safe online throughout this unprecedented time.
Digital Parents Magazine
Please find a Digital Parent Magazine attached - this magazine has current advice to keep your children safe online:
Click Here: Magazine
Research projects
We advise that you use the websites endorsed on class pages and when children are during research based tasks they google the given topic and follow with "for children." For Example, "Ancient Greek infomation for children."
Recreational Use of Technology
As always, whilst a home your children may be using digital devies for recreational uses. Please find parent information guides for a variety of home devices below:
A Parent's guide to using Faebook safely:
http://www.connectsafely.org/pdfs/fbparents.pdf
Parental Protection Games Console Guidelines:
Advice on Parental Controls
In school, we have a variety of filtering systems to ensure that any inappropiate content is blocked. Below is a link with advice on how to set up parental control on your electronic devices. The children are aware to click off anything inappropiate that 'pops up' on the screen. The protocol in school would be to tell an adult if something on the screen has distressed them. Please remind them during online based activities to continue to follow this procedure at home, letting an adult know if this has occured.
https://www.pandasecurity.com/mediacenter/panda-security/parental-control/
Advice on Mental Health & Technology
Please find information about your child's mental health and online technology below:
Please find home learning activities for you to complete to generate open conversations about eSafety at home -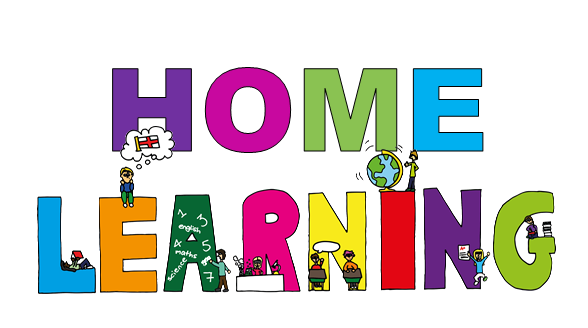 Ages 4-5 -
thinkuknow-4-5s-home-activity-sheet-1.pdf
thinkuknow-4-5s-home-activity-sheet-2.pdf
thinkuknow-4-5s-home-activity-sheet-3.pdf
Ages 5 -7 -
thinkuknow-5-7s-home-activity-sheet-1.pdf
thinkuknow-5-7s-home-activity-sheet-2.pdf
thinkuknow-4-5s-home-activity-sheet-3.pdf
Ages 8-10 -
thinkuknow-8-10s-home-activity-sheet-1.pdf
thinkuknow-8-10s-home-activity-sheet-2.pdf
thinkuknow-8-10s-home-activity-sheet-3.pdf
Internet Legends Interland -
A game and quiz based website that reminds children of the essential information to keep themselves safe online.
Acess Interland here -
https://beinternetlegends.withgoogle.com/en_uk/interland/landing/reality-river
Access the Legendary Learner Wellbeing kit with family activities here -
Files to Download